Gay Health Chat
19. May 2023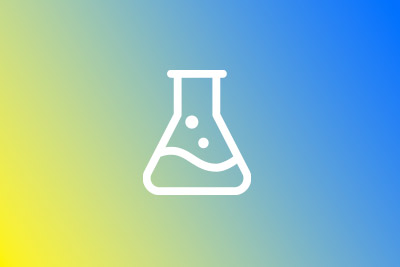 Drug Checking in Berlin
7. June 2023
Infodisplays
Wir betreuen eine Reihe von Infodisplays mit Broschüren rund um HIV/AIDS und anderen STIs. Diese kann man in vielen Szenelokalen wie Kneipen, Cafés, Saunen etc. finden. In einigen liegen unsere Materialien auch ohne Display aus. Interessiert an einem Display oder daran, Materialien von uns zu bekommen? Kontaktiere uns. Folgend findest Du eine kleine Auswahl unserer Outlets:
Charlottenburg
Die kleine Philharmonie
Galerie Jansen
Vagabund
Friedrichshain
Große Freiheit 114
Haus B
Himmelreich
Kronsohn Haar. Kunst. Mode
Kurhaus Korsakow
Bar zum schmutzigen Hobby
Kreuzberg
Club Culture Houze
Ficken 3000
Melitta Sundström
Möbel Olfe
Rauschgold
Silver Future
SO36
Südblock
The Club
Triebwerk
Mitte
Bar Saint Jean
Berlin Apotheke
Betty F***
Schraders
The Coven
Neukölln
B-Lage
SchwuZ
Thelonious Bar
Silver Future
Prenzlauer Berg
Bärenhöhle
Blackstyle
Duplexx
Flax
Georgeous
Greifbar
Marienhof
Marietta
Rubber Factory Berlin
Sonntagsclub
Stahlrohr 2.0
XXL
Schöneberg
Axel Hotel
Blond
Böse Buben
Brunos
Bull
Butcherei Lindinger
Café Berio
City Men
Connection
Connection Garage
Der neue Oldtimer
Gear
Hafen
Hardie´s Kneipe
Incognito
Jaxx
K6
Kumpelnest 3000
Maskulo
Mister B
Mutschmanns
New Action
Prinz Eisenherz
Prinzknecht
Pussycat
R&Co
Raststätte Gnadenbrot
Reizbar
Scheune
Schwules Museum
Toms
Woof
Spandau
Arzt-Praxen
Praxis Dietmar Schranz
Praxis Dr. M. Rausch / M. Freiwald
Praxis Dr. Cordes
Organisationen
Lambda Berlin-Brandenburg
Sonntagsclub
Schwulenberatung Berlin
Für die vietnamesischsprachige Community
Club Asiaticus e.V.
Vietnam-Haus e.V.
Bürgerinitiative ausländischeMitbürgerInnen e.V.
Interkulturelles Frauenzentrum S.U.S.I.
Für die russischsprachige Community
WELT-MIR e.V.
Jugendzentrum Schalasch
Harmonie e.V.
Völkerball e.V.
Integrationswerkstatt Respekt