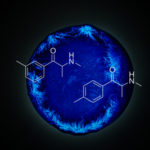 3-MMC or 4-MMC (mephedrone)?
8. August 2023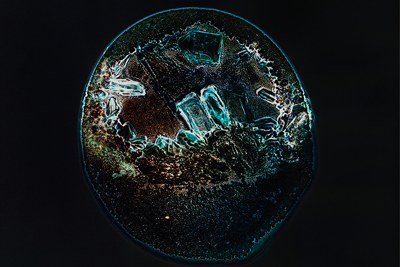 Crystal Meth / Tina
8. September 2023
What is chemsex?
When people combine sex and drugs at private parties called "chills", it's called chemsex. Here are a few typical scenarios:
Sebastian and Kim are a couple who enjoy hosting chills at their place every couple of weekends. They invite some friends they've had sex with before and some new people they find on apps – both ahead of the event and also while the chill is ongoing. The guests take off their street clothes as soon as they arrive and then use substances together, hang out, chat and fuck. Sebastian and Kim like to smoke Tina, but some of their guests prefer to do coke and/or take G instead. Viagra and poppers are provided by Sebastian and Kim. The guests contribute to the common expenses. Since almost everyone is on PrEP or HIV therapy, condoms are not a concern. The guests contribute to the common expenses. Usually, these parties go on for the whole weekend – or until the substances run out.
As the rave ends, Lou is still high and doesn't feel like being alone or going to sleep. Instead, they invite some people at the coat check to get an after hour going. At Lou's place, they use mephedrone and G together. Soon, a buddy of Lou joins in, bringing more people. In the beginning they're mainly listening to music, but eventually someone breaks the ice and group sex develops. In varying constellations, this goes on until the early morning hours of the next day. The mood turns when someone dozes off in the middle of a conversation – a sign of a G overdose. The others get worried, but luckily soon manage to wake the person. The party is over.
Mo hooks up with Liam, who has labeled himself as 'chemsfriendly' in his dating profile. Liam asks if it's alright that he takes some 3-MMC and K, since that will make him hornier and make fisting easier, which he is really in the mood for. Mo agrees, but prefers to stay sober himself. After an hour of intense, kinky sex, Mo is satisfied and exhausted. Liam grabs his phone and starts looking for his next hookup.
---
Substances & routes of administration
Tina (Crystal Meth), Mephedrone, G (GHB/GBL) and partly also Monkey Dust are the main drugs when it comes to chemsex. Often other substances also play a role, sometimes in combination. The way they are consumed differs depending on the drug and the participants' preferences.
Substance: Crystal Meth
Appearance: White shards
Route of administration: Mostly smoked in a glass pipe (vaporized), sometimes slammed (injected), can also be snorted
Dose: 5–20 mg
Duration: 6 hours or longer
Beware: High risk of dependence, especially when slamming. Psychological side effects are possible (e.g. paranoia), especially together with sleep deprivation
Substance: 3-MMC, 4-MMC, 3-CMC, 4-CMC, etc.
Appearance: Off-white crystals or powder (distinctive smell)
Route of administration: Mostly snorted, but can also be swallowed, slammed or plugged/boofed rectally
Dose: 50–200mg
Duration: 1–3 hours
Beware: Risk of dependence, strong compulsion to redose
Substance: GBL, GHB
Appearance: Clear liquid
Route of administration: Swallowed diluted in a soft drink. Undiluted GBL has a corrosive effect!
Dose: 0.8-1.2 ml (as a first-time user, be sure to try a lower dose)
Duration: approx. 2 hours
Beware: Overdose happens easily and leads to sleep, coma or death. The risk increases further when mixed with alcohol or ketamine. Physical dependence develops after consistent use over several days/weeks.
Monkey Dust
Substance: MDPHP, MDPV,…
Appearance: off-white to brown powder (distinctive smell)
Route of administration: Smoked (vaporized) or slammed, can also be snorted, swallowed or plugged/boofed rectally
Beware: Very high risk of dependence, strong compulsion to redose, anxiety and other psychological side effects very likely
Details not yet known/researched
Substance: Amyl nitrite, Isopropyl nitrite
Appearance: Liquid in small vials
Route of administration: The odor is inhaled from the bottle
Beware: Avoid skin contact with the liquid. Do not drink poppers! Use while on erection pills can be life-threatening!
Substance: Sildenafil, Tadalafil
Appearance: Tablets (Viagra, Kamagra, Cialis,…)
Route of administration: Swallowed
Beware: Combination with poppers can be life-threatening!
Substance: Ketamine
Appearance: White crystals or powder
Route of administration: Usually snorted
Beware: Avoid combining with other sedatives such as alcohol or G (high risk of nausea and vomiting, which can lead to life-threatening asphyxiation)
Substance: Cocaine
Appearance: White powder
Route of administration: Usually snorted
Beware: High risk of dependence
Substance: MDMA
Appearance: Tablets or off-white crystals
Route of administration: Swallowed as a tablet, parachuted or snorted
Not every combination is suitable! Poly-drug use strains your cardiovascular system and makes the effects less predictable.
Tina and Monkey Dust are also slammed – that is, injected intravenously. Because the substance directly enters the bloodstream when slamming, the effect hits you more directly and intensely – greatly increasing the risk of addiction. To keep your risks more manageable,
consider avoiding slamming and/or Tina and Monkey Dust altogether.
---
What does chemsex feel like?
The effects of chemsex drugs and the chill experience:
Good mood, talkativeness
Feelings of connectedness and community
Arousal, horniness
Courage, bluntness, disinhibition, shamelessness
Sex seems more important and rewarding
People appear more attractive
Increased openness to new (types of) partners and practices/kinks
Difficulty maintaining an erection (often "solved" with erection pills)
Difficulty achieving orgasm
Desire or compulsion to redose, difficulty stopping
In case of overdose:
G overdose: Dozing off, seizure or coma, in extreme cases: death
Hyperactivity, difficulty concentrating on any one thing
Psychosis, panic attacks, paranoia – especially with sleep deprivation (multi-day sessions) and with frequent or greater use
Possible after-effects:
Feeling down and emotionally raw for a few days following the event
Hangover and physical exhaustion, especially after long sessions
Craving for substances or the next chemsex session
With frequent and prolonged use: Lingering symptoms of depression and/or anxiety, increased chances of developing a dependence
---
How do I recognize offers of chemsex?
Examples in German:
"Magst du pp chems?"
"Bin high und horny, Lust?"
"Bock auf'n bare dreier jetzt? Chemsfriendly."
"Gerne long session"
Examples in English:
"Into longtime"
"Kind of high and horny from party. You into that?"
"High slam bottom pig here"
"u horny now too? like session?"
You may have come across phrases like these on hookup apps or in the club. People often use codes to indicate that they are into chemsex.

Here is a list of common codes:
Chill, chillout

Chemsex-Homeparty

Afterhour

home party after a night out with open substance use – not necessarily sexual in nature

chems friendly, chemfriendly

interested in chemsex

long session, longtime, chem session

Chemsex-Session

Tina, Crystal, 💎, großgeschriebenes T mitten im Wort

using crystal meth

slam, slamming

IV substance use (with a syringe)

Party, PnP, party and play

Chemsex

HnH, high and horny, high fun

Chemsex

Fly, Flug, Fliegen, ✈️, 🚀

using crystal meth

clouds, possibly photos with clouds or smoke

smoking crystal meth

high, drauf, druff, verpeilt, verballert, zugedröhnt, spun

Substance Use

pp
---
Advice for your first chill
Get the most out of it
Be in the moment: When you're high, dating apps or porn can be hard to put down. Make a choice how much time you want to spend on your phone versus engaging with the people around you.
Express your desires: Chemsex parties can be an opportunity to try out new things. If you make your interests and wishes explicit, they are more likely to come true.
Don't forget to go home: Pick a good moment to stop redosing and leave. Prolonged use and sleep deprivation increase the risk of difficult experiences, overdose and unwanted side & after effects.

Safer Sex strategies
You're likely to encounter many who don't use condoms because they're on PrEP or HIV-therapy sind. The choice of safer sex strategy is a highly personal one – it's your call what you are comfortable with. It's your choice how you want to protect yourself.
Be aware that once you're intoxicated, safer sex may seem like less of a concern and your boundaries about who you want to do what with will shift.
Safer use strategies
When intoxicated, you will likely be less motivated to be mindful of safer use and your boundaries about what substances to use in which ways may shift.

General safer use tips:
Use only your own equipment (syringes, straws, spoons, …) to avoid infections. It may be helpful to mark your own stuff with colored stickers or rubber bands.
Get informed ahead of time about the substances you are planning to use.
Let your friends know what you have taken or plan to take.
Always measure out your dose yourself. Do not hand over this responsibility to others. That way, you're guaranteed to stay on top of things.
Sometimes it takes longer for the effect to kick in. If you redose too soon, the likelihood that you'll end up feeling unwell increases.
It is never okay to administer substances to other people without their knowledge and consent! You're putting their life at risk and committing a crime. If you witness such a situation, get help and protect the person being spiked.

Swallowing, snorting, boofing, injecting?
Safer sniffing: The finer you chop the crystals or powder, the better it is for your nose. Use only your own straw to avoid STIs or other infections. You can do a nasal rinse after sniffing to clear your nose of remains.
Instead of snorting a substance, you can also swallow ("parachute") it to spare your nasal mucosa. Beware that it takes longer for the effect to kick in compared to snorting.
Safer slamming: Injecting is a very risky way to use substances. If you want to minimize your risks, it is better to avoid this route. Hygiene is of high importance: use only sterile utensils, never reuse them, and never share them with others. Use only sterile water. Filters should be used only once. Use the thinnest needles possible to spare your veins.
Slamming can damage your veins and cause scarring.
Boofing: If you want to save your veins, you can consume "up your bum" (also called "boofing", "booty bump"): the substance (e.g. Tina or Mephedrone) is dissolved in water and injected anally, without a needle. Beware: Substances consumed this way have a much stronger effect compared to snorting or swallowing!
Boofing irritates the anal mucosa, which increases the risk of infection during sex. To avoid infections, decide on your safer sex strategy before getting high. You can prevent irritation a bit by lubing the area from the inside beforehand. The anal mucosa will heal after a few days of abstinence. You can use vitamin E preparations (e.g. as oil) to support healing.
For GHB/GBL: G is corrosive and should only be taken diluted. Avoid taking pure G to avoid damage to your skin, gums, or teeth. To avoid overdose and unconsciousness, measure your dose accurately with a syringe or pipette, and have someone else check the dose as well. Note down your dosing times (or take a screenshot of the time on your cell phone), so that you don't add too much too soon.

Mixing substances?
G, alcohol and ketamine greatly enhance each other's numbing effects. Mixing two or more of these substances makes it much more likely to end up in a medical emergency or even life-threatening situation. Therefore, avoid combining these substances.
Mixing poppers and Viagra puts serious strain on your heart. This combination can lead to a lethal drop in blood pressure.

Planning, breaks, after-care
Take a consumption break, every now and then during the party to relieve your circulation. Make sure to drink enough water, and try to have a snack every once in a while.
After a long session, your body will need time to return to its full performance. Try to plan recovery periods of several weeks into your schedule
If you want to reduce the risk of addiction, take breaks of several weeks in between parties. This can help you not to lose sight of other aspects of your life, such as your studies, work, or your hobbies and social contacts. Some users follow rules like "chemsex only once every six weeks".
Talking to trusted people or counselors about your use early on can help you reflect on, and manage your use and yourself well in the long run. Below you will find drug-accepting and sex-positive counseling centers that you can contact.

Boundaries
Don't feel obligated to do anything. Take care of yourself: do only what you enjoy. Allow yourself to refuse drugs or sex, and communicate your limits and needs to others. You have the right to redraw your boundaries or walk away at any time. No step commits you to any next one. If you don't feel comfortable or things go awry, that should be the end of it.
You have no right to have sex with everyone.Accept the boundaries of others. These may change during the session. If you are unsure, you should ask for consent. If the other person is no longer fully there or cannot make clear statements, then you cannot have consensual sex with them! Only have sex with people who are conscious and consent to sex.
Substance use blurs your boundaries. In the moment, it can feel extremely hot. However, you may look at it differently, or develop unpleasant feelings about the situation afterwards. It can be helpful to talk about it with people you trust. If you prefer to talk to a stranger or a professional, there are counseling places in Berlin you can turn to.
---
After your first chill
Hopefully you had a good time at your first chill! Maybe you can take something from the experience for your sober life – e.g. gain self-confidence or get rid of shame? However, you may also judge your experience negatively or feel ashamed of it. This is not uncommon and may be related to coming off the drug.
If you have concerns because you forgot to take your PrEP in the rush of emotions or neglected condom use, then you can still prevent a possible HIV infection after the chill by getting PEP. In order for PEP to work well, it should be started as soon as possible (within 48 hours).
Maybe the experience was so positive for you that you are considering integrating regular chemsex into your life. To be comfortable with your chemsex habit in the long run, you will need to develop rules and strategies that work for you. It is helpful to think about your own desires and boundaries regarding chemsex, and perhaps write them down for the future. This way, you can check again and again over a longer period of time whether you still have everything under control and whether your consumption habits still suit you.
Over time, patterns may emerge that aren't good for you:
You might disregard other valuable parts of your life because of chemsex.
Sober sex could lose its appeal.
The effect of the substances may weaken, and you will then have to consume more for the same effect.
"Not wanting to stop" can turn into "not being able to stop".
Your focus may shift over time from the experiences (i.e. the sex) to the substance use/intoxication itself.
You may spiral, trying to combat the hangover state after the last high with the next substance use, making the next hangover even more unpleasant and longer lasting.
It can help to brainstorm ideas early on about what you might do if something feels off. The following questions can give you some guidance:
What do I want my chemsex and my consumption habits to look like? What role should they play in my life?
What needs does chemsex fulfill for me? What do I get from it that I don't get otherwise? How could I possibly get that in another way?
What are my limits? Which substances do I want to use, which do I want to avoid? Which forms of consumption are OK for me, which are not? What kind of partners do I want to have chemsex with? How long should the sessions last? Which side effects are worth it for me, and which are not?
How will I know that I have gone beyond my limits or am losing control? What can/should I do if that happens?
The Chemsex Check helps you to see where you are right now and if there are specific things you want to pay more attention to in the future. You can get the Chemsex Check online or at Checkpoint BLN.
---
Counseling and support
In Berlin, there are several places that offer accepting and open-ended counseling. You can find an overview here: