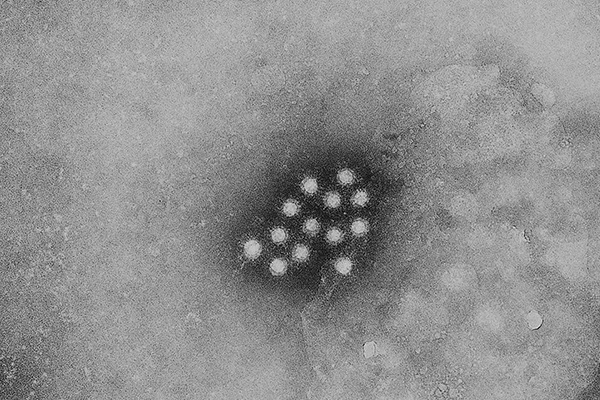 Hepatitis B
10. February 2022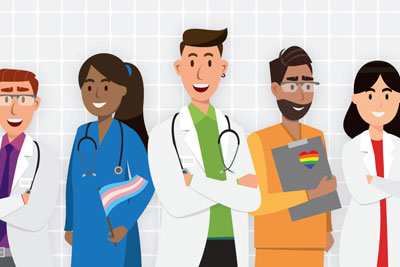 Health Companion
13. July 2022
Hepatitis C
The hepatitis C viruses (HCV) are transmitted via blood. The infection is often chronic and, without treatment, can lead to liver cancer and cirrhosis or even liver failure. It is usually well treatable and – detected early – curable within about 3 months.
Transmission
Hepatitis C is mainly transmitted via blood. The risk of transmission during substance use (for example, when utensils are contaminated and/or shared with others) is highest. Transmission during sex is rare in HIV-negative individuals. Increased risk is likely if bleeding occurs during sex, for example, fisting or vigorous, prolonged fucking. Blood containing HCV could also be transmitted when sharing toys or during group sex, when one person fucks or fists several others (whether with or without a condom). If you've had hepatitis C before, you can still get it again and again.
Protection
Condoms and internal condoms reduce the risk of infection. You can also use them to prevent transmission through shared toys.
When fisting or fucking with more than one partner: Change the condom, gloves or toy before you fuck someone else.
When fisting, gloves can protect against hepatitis. Each person should use their own lubricant or lubricant pot. Important: Lubricants containing grease attack latex. Use latex gloves only in combination with fat-free lubricant.
Fisting causes many small injuries to the intestinal mucosa, which can promote infection with HIV. If you are still fucked after fisting, make sure you have HIV protection. .
Use only your own utensils when consuming substances and refrain from sharing utensils. Infections are most likely to occur when injecting drugs such as ketamine, crystal, or heroin, if syringes or other accessories such as tubes are shared: HCV can "survive" in blood residues for up to three weeks.
Inform your sex partners if you have HCV infection and wait for medical treatment to end before having sex again.
Symptoms
Hepatitis C infection often goes unnoticed or is not recognized right away.
Three to six months after infection, fatigue, upper abdominal discomfort, reduced performance, itching and joint complaints may occur. Sometimes yellowing of the (mucus) skin or eyes occurs.
Some infections heal after about 6 months. Many infections become chronic and must be treated to prevent far-reaching progressions to liver failure.
Test & Treatment
Hepatitis C is detected by a blood test. Sexual health centers, drug help centers, AIDS help centers and checkpoints, and doctors' offices can test you for hepatitis C.
In the acute phase (about the first 6 months), only the general symptoms are treated.
In the case of a chronic infection, drugs ensure that the reproduction of the viruses is blocked. Hepatitis C is curable in most cases within 8-12 weeks of therapy. Since 2014, there are new drugs that are well tolerated. One tablet is taken once a day.
Hepatitis C drugs in combination with other drugs, substances or naturopathic products can lead to severe side effects (reduction of the effect up to overdoses). These should therefore be sufficiently discussed with the responsible doctors.
If you have an infection, you should not consume substances (alcohol and other substances) that stress your liver. You should take medications only in consultation with medical professionals.
In people with HIV whose immune systems are weakened, hepatitis C infection can be faster and more severe.
It is important to note that every chronic hepatitis C infection should be treated! Otherwise, the virus will damage the liver sooner or later.
A new hepatitis infection is always possible despite successful treatment!