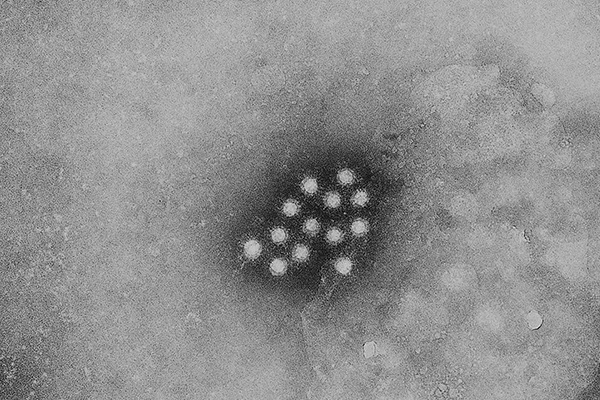 Hepatitis C
10. February 2022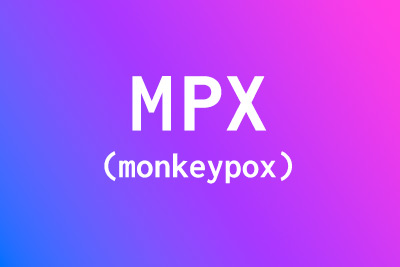 For good health care, it is crucial that you feel comfortable with your doctor. Find doctors you trust and with whom you can talk openly about your sexuality, substance use, and mental health.
There are doctors who especially meet the needs and realities of queer people! We'll let you know where to find them and what specialties might be significant to your health.
When to which specialist?
Allgemeinmedizin
Your General practitioner or HIV specialist is the first point of contact for all health concerns. General practitioners have an overview of the medical landscape and can refer to other specialized physicians and therapists as needed.
You can usually get most vaccinations (e.g. Hepatitis A&B) here. In addition, there is the possibility of having an initiated hormone replacement therapy accompanied by one's own general practitioner in the long term. This is advisable if your general practitioner is well versed in this area.
Chirurgie
Surgery deals with the surgical treatment of diseases and injuries. One branch of surgery is plastic surgery, which mainly involves the creation or reconstruction of body parts. This includes gender reassignment surgery.
Dermatologie
Dermatology is the branch of medicine that deals with diseases of the skin, hair, nails and skin glands such as sebaceous and sweat glands. The field of activity includes treatment, follow-up and rehabilitation of skin diseases including skin diseases caused by allergy. In addition, dermatology includes the field of venereology, which deals with the diagnosis and treatment of venereal diseases. Feminizing treatments such as epilation of facial or body hair are performed by dermatologists (or so-called electrogolists), among others.
Endokrinologie
Specialists in (sexual) hormones, e.g. also reproductive medicine (infertility). Hormone replacement therapies can be started or continued by endocrinologists (see also gynecology / general medicine).
Almost every organ of the body, every function, is controlled by hormones. Therefore, endocrinology should be seen as a kind of network that interferes with all other medical specialties.
Gynäkologie
Gynecology represents a binary specialty (women). However, all persons can go here if they have a concern that revolves around sexual organs, e.g. vulva, uterus, penoid, neovulva, breast, etc.. It does not matter what gender identity the person has. Men and non-binary individuals may also seek gynecology consultations. Typical gynecology services include screening (e.g., breast cancer or cervical cancer), contraception, menstrual cramps, childbearing, pregnancy and childbirth, and menopause. Vaccination against HPV is available in most gynecology offices. Sexually transmitted infections can also be addressed here. Gynecologists can also provide hormone replacement therapy if they are knowledgeable in this area.
You can find queer-friendly gynecologists at gynformation.de (Weiterleitung).
HIV-Schwerpunktpraxen
HIV specialist practices often cover the spectrum from general medicine to internal medicine and infectious diseases. In addition to more general concerns, they specialise in counselling and treatment for HIV, hepatitis and STIs. They give out PrEP and PEP and provide information on all questions that may arise in the context of HIV and sex. Possible concerns can be:
Tests for HIV and STI,
Treatment of HIV,
PrEP,
PEP,
Vaccinations such as Hep A/B, HPV, etc…,
Consumption patterns, interactions with HIV medication.
You can find HIV focus practices near you by using the following search engines:
HNO-Ärzt*innen
ENT practices take care of the throat, nose and ears. In addition to the treatment of diseases, referrals to speech therapy are also available (e.g. in the context of gender reassignment).
Proktologie
Everything to do with (end) bowel diseases is the speciality of proctology, e.g. genital warts, haemorrhoids, anal fissure, prolapse or carcinoma or anal incontinence. If there is discomfort or pain in the anal region, a proctology practice should be consulted.
Psychiatrie
Psychiatrists diagnose and treat mental illnesses – unlike psychotherapists – especially with medication. Psychotropic drugs such as antidepressants are available on prescription. Psychiatrists often offer accompanying counselling.
Suchtmedizin
Addiction physicians diagnose and treat addictive disorders and their accompanying mental illnesses. The focus is on substitution treatment and medically supervised withdrawal. Most addiction medicine wards with outpatient and/or inpatient services are located in hospitals. Outpatient care is also possible through practices with a focus on addiction medicine.
Urologie
Urological practices deal with changes and diseases of the kidneys and urinary tract (e.g. bladder infections or incontinence) as well as the genitals, especially the testicles, prostate and penis. Prostate cancer screening is offered in urological practices, among others. From the age of 45, you are entitled to an annual screening examination. The sooner changes in the prostate are detected, the greater the chances of successful treatment. Sexually transmitted infections can also be addressed here.
Sexual health contact points
PEP-Stellen
If you need PEP (post-exposure prophylaxis) quickly after an HIV risk contact, it is sometimes not possible to come to your HIV focal point practice. Emergency rooms are open 24 hours a day – you can also get your PEP here at night, at weekends and on public holidays. Usually you only get the most necessary supplies until the next working day. As a rule, a diagnosis and counselling interview must then be made up for at your HIV specialist practice.
Here you can find PEP jobs in Berlin.
Click here to go to the nationwide PEP job search of the Aidshilfe.
Teststellen
First point of contact for HIV/STI counselling and testing on presentation of the health card or anonymously (usually for a fee, sometimes free of charge for low-income earners). Other services may also include PEP and PrEP provision and hepatitis A/B vaccination.
You can find offers in Berlin here.
Outside of Berlin, you can enquire at the nearest Aidshilfe.
Support and Advice
Berliner Beratungsstellen
Listen queerfreundlicher Ärzt*innen wpt_ignored_KHt7L3N0cm9uZ319KQ__und Adressen
Für weitere Informationen oder Beratung
Discrimination and Disadvantage
Unfortunately, medical practices and hospitals are not always free from discrimination. People living with HIV and LGBTI* persons are particularly often affected by discrimination when it comes to health care. As a patient, you have the right to non-discriminatory access to healthcare. You can defend yourself against discrimination and unequal treatment. The Schwulenberatung Berlin has published a brochure on this topic: Click here to download.
Folgende Möglichkeiten hast du
Complain on the spot in the practice or hospital. Most hospitals have an internal complaint form.
You are free to choose which practice you go to. If there are alternatives in your area: Change the doctor.
Submit a written complaint.This is possible with the associations of panel doctors and dentists of the respective federal states as well as the state medical associations and state dental associations. For disciplines such as psychology, the respective psychotherapist societies ((for Berlin here)are responsible.
Remember: the associations are not independent bodies – they check the facts internally and ask the practices for opinions.
Complaints against health insurance funds, hospitals or in general can also be made to the respective state health ministry.
You can report violations of data protection (e.g. disclosure of HIV status) to the Federal Commissioner for Data Protection.
Get support and advice.